Voice Quality
As the telecommunication industry changes and new technologies and services are added – maintaining basic quality of voice services becomes increasingly complex. Voice quality is now an important differentiating factor for network operators. Measuring voice quality in a relatively inexpensive, reliable, and objective way becomes very important. NetScan offers such a solution.
Real-time 24/7, continues network monitoring, processing and data analysis.
VoTA and VoQA modules provides real-time and historic metrics for voice communication over various interfaces in mobile and VoIP networks.
VoTA module estimates voice quality based on RTP protocol analysis.
VoQA module measure voice quality based on decoded voice advanced waveform analysis.
---
System Architecture
NetScan passively intercept data (signalling & UP) from monitored network and process at NetScan Probes.
All probes are fully autonomous and continue data processing even with no contact with other system components (central server, other probes).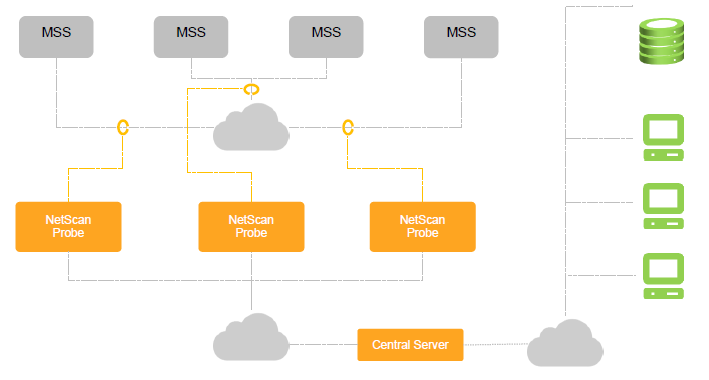 ---
Voice Quality Analysis
Voice quality analysis requires parallel processing of CP and UP.
Voice quality can be analysed based on transport layer analysis or directly on decoded voice processing.
Voice quality metrics are correlated with call-record and aggregated per node, group of nodes, destination etc.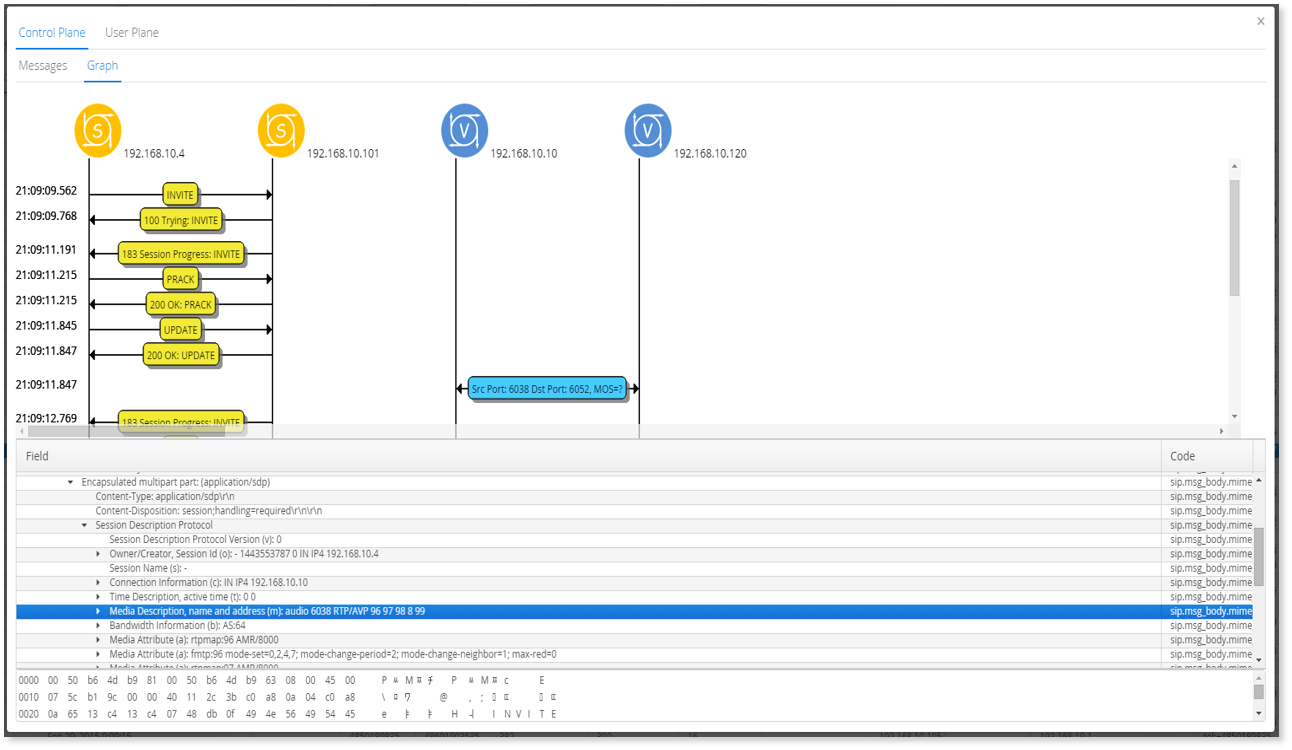 ---
VoTA Transport Layer Analysis
Voice quality analysis based on assumption that transport network is the primary source for voice quality distortions.
Quality estimated based on transport protocol (RTP) analysis.
Method specified in ITU-T G.107 and later with G.107-1 (for wideband codecs).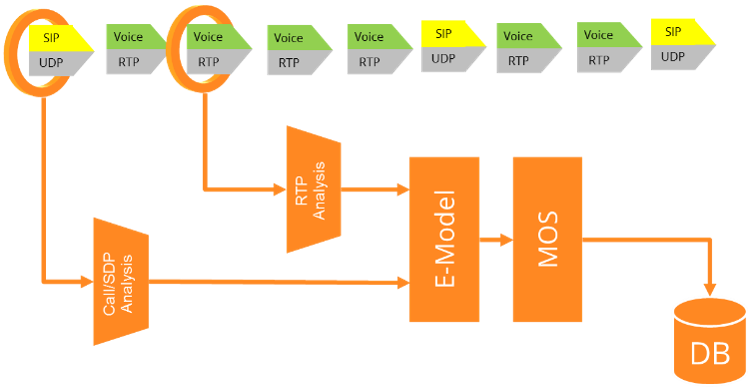 ---
VoQA Voice Waveform Processing
Quality scoring based directly on decoded voice analysis.
Estimates true quality of voice communication as per ITU-T recommendation P.563.
Embeded unique quality estimation algorithm PVQA provided by SEVANA.
All major voice codecs are supported G.711, G.722, G.723.1, G.726, G.729, GSM FR, GSM HR, AMR NB, AMR WB, iLBC , Speex.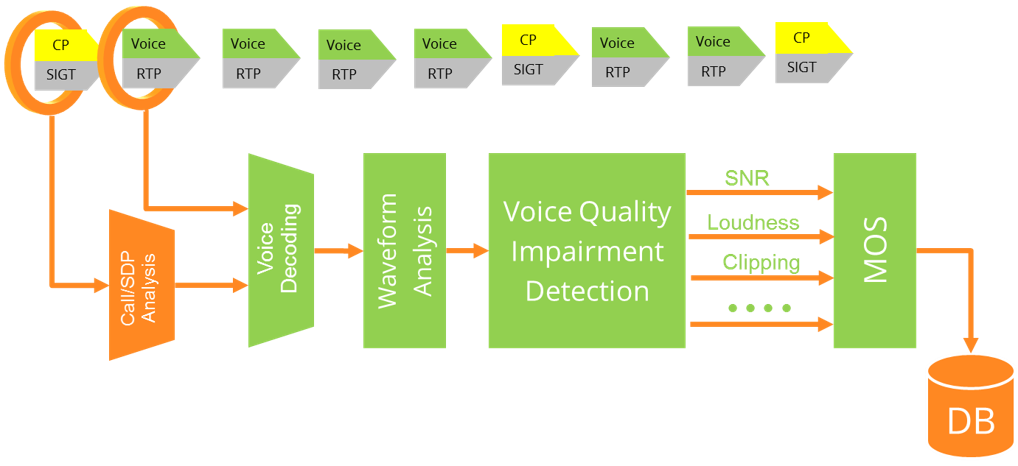 ---

Head Office
Wołodyjowskiego 46b
02-724 Warszawa
POLAND
Contact Details
+48 22 424 70 01
netscan@netscan.pl