nScan Monitoring System offers dedicated module for quick analysis of key performance indicators related to QoE (Quality of Experience) of particular subscriber. It comes with set of most important indicators, grouped into key areas of interest:
CS Services
PS Services
Services offered by IMS platform
PS user data
This module is dedicated mainly to Customer Care personel
---
KPI Visualisation
KPI's are visualized in dedicated tabs for CS Services, PS Services and IMS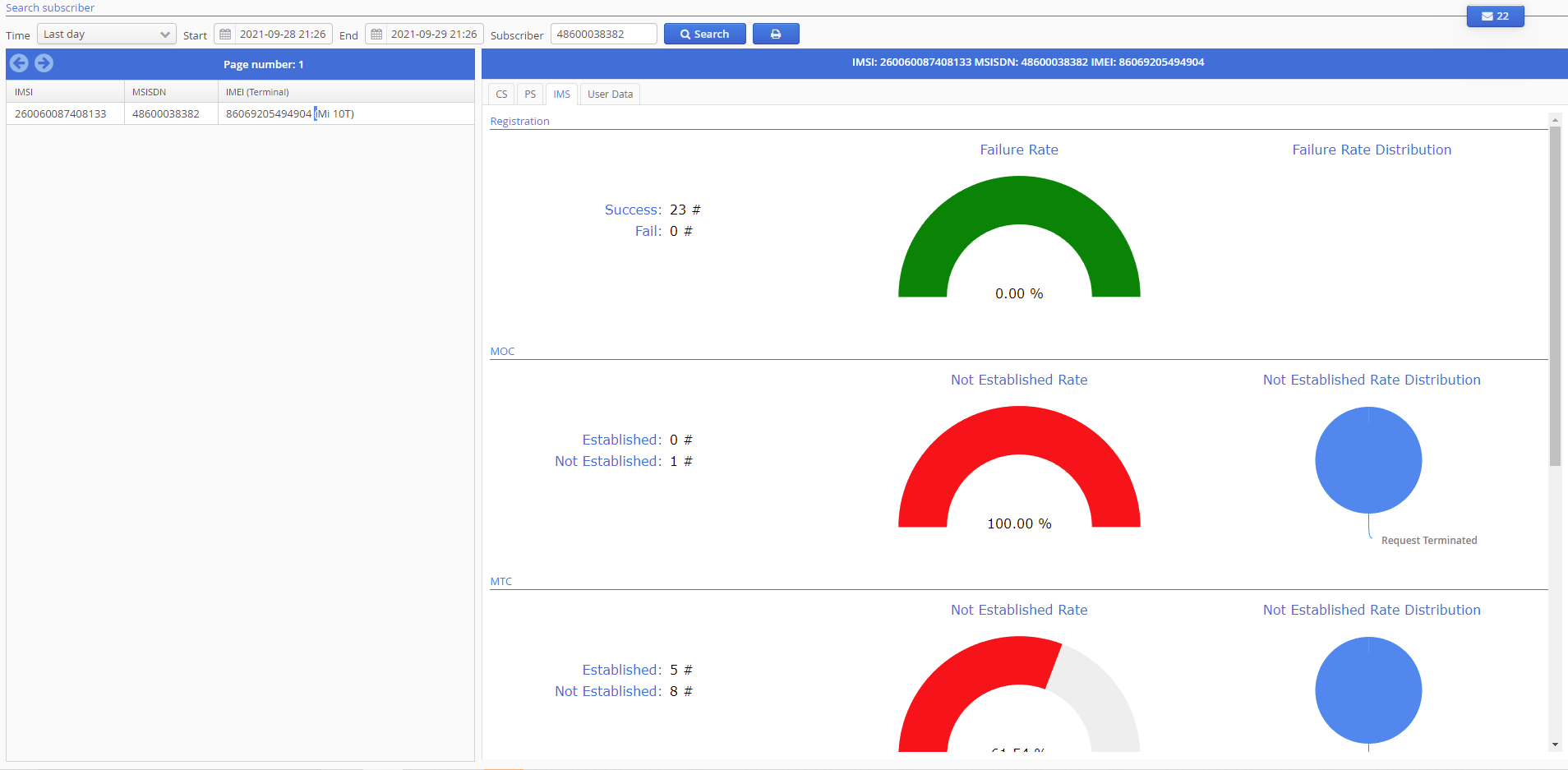 ---
User Data Visualisation
Structure of transferred PS user data is visualized as a timeline to indicate transferred volume over time. In addition, volume of traffic is indicated per groups of application/protocols.
---

Head Office
Wołodyjowski 46b
02-724 Warszawa
POLAND
Contact Details
+48 22 424 70 01
netscan@netscan.pl