nScan Network Assurance
NetScan is a powerful, flexible network monitoring system that extracts information directly from the control and user plane and makes it accessible in real-time. In addition to full, end-to-end capabilities, NetScan offers continuous monitoring of 100% of transactions in real-time, ensuring that no data is lost or information missed. All transactions in the network are captured, processed, consolidated and stored for real-time or historic reporting. It offers many important features for every mobile operator.
Real-time 24/7, continues network monitoring, processing and data analysis.
Supports fixed and mobile (incl. GSM-R) voice and data networks, from SS7 to LTE – all in one system.
Shared-RAN support (MOCN & MORAN) including secure separation of data between MNO's involved.
Reach set of pre-defined KPI's aggregated per cell, project, region, BSC/RNC, roaming partner, terminal type.
Detailed analysis of radio-related problems, incl. unique full Abis coverage.
Network-wide call tracing with down-to-bit message decoding.
Open architecture ready to deploy new features (real time alarming, VIP subscriber care system, Gn, LTE).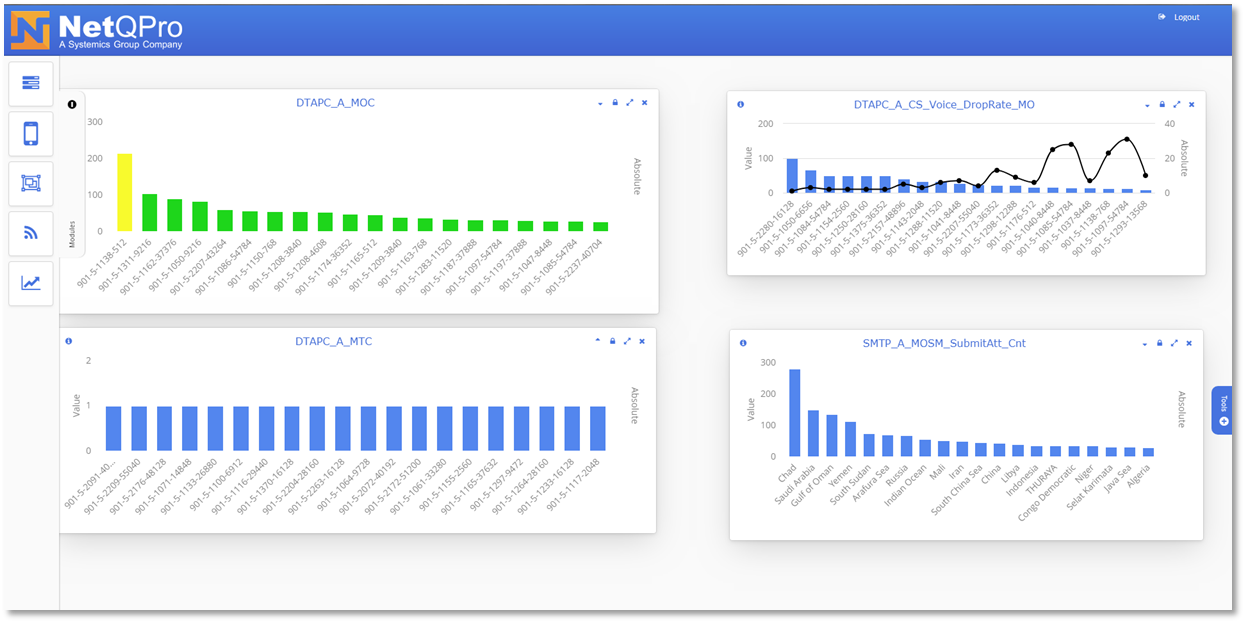 ---
System architecture
Highly distributed, scalable system architecture to cope with high load.
Network signalling monitored through a chain of smart TAP's feeding local servers with pre-filtered data.
Captured PDU's are decoded and processed to calculate KPI's and correlate on various levels.
Multi-interface correlation is supported, including inter-BSC and inter-system HO's.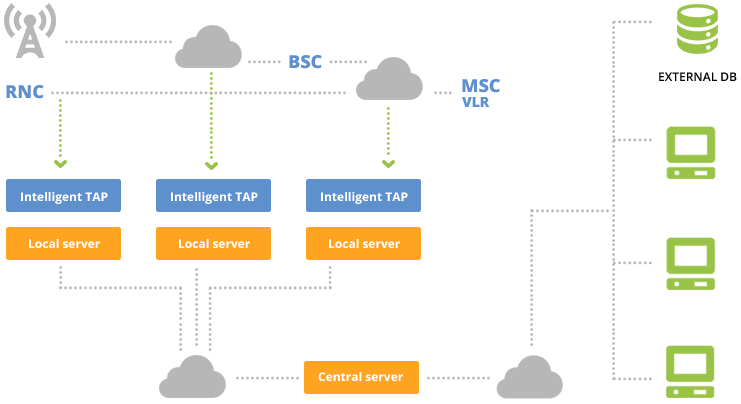 ---
Network status indication
Network status screen visualizes values of statistics with colours indicating violation of statistics pre-defined thresholds.
All elements on screen are active – with single mouse-click one can see statistic details, detailed cell analysis or signalling transaction.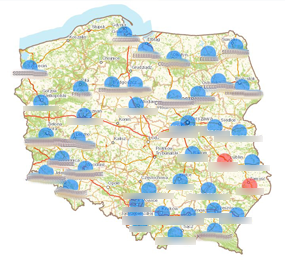 ---
Statistics
400+ KPIs calculated for all major protocols on RAN & Core interfaces
Daily, hourly, 15 minutes … aggregations per cell, region, cluster, etc.
Graphical visualisation of single statistic in many geo- and time contexts.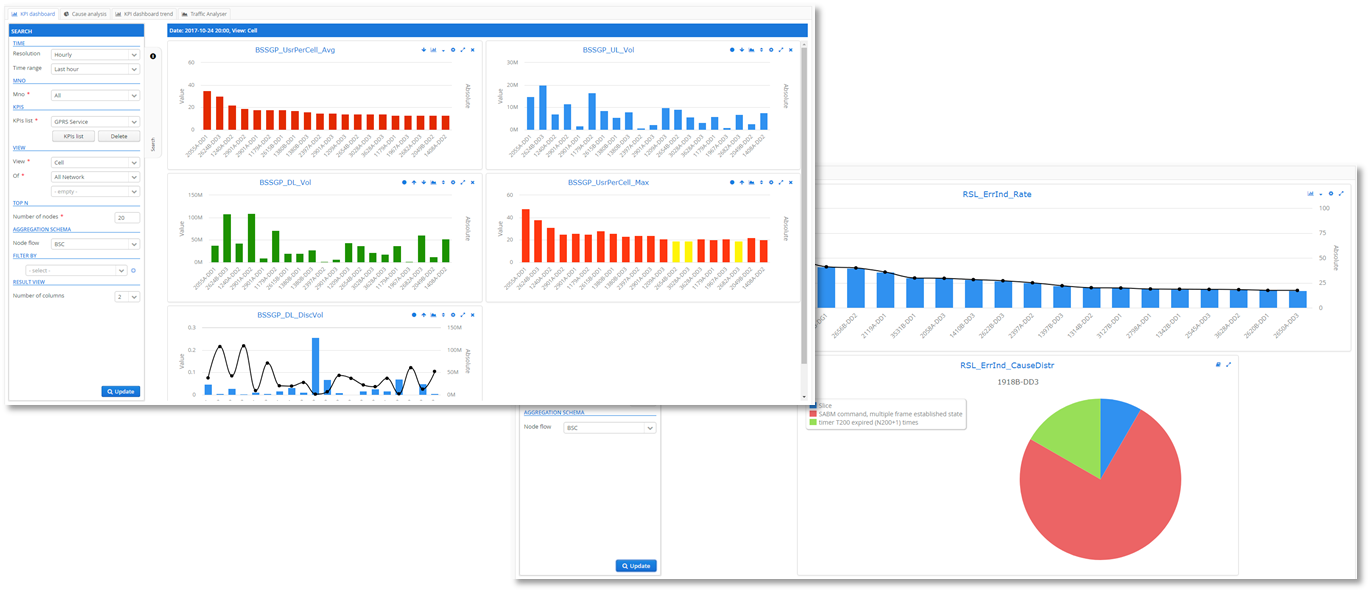 ---
Call tracing
Calls can be analysed both in tabular and graphical formats.
Calls can be traced based on localization (region->project->BSC/RNC->cell), terminal or user identity (IMEI, IMSI, TMSI), selected transaction parameters (termination cause, type of transaction, etc.) or specific events like unsuccessful HO.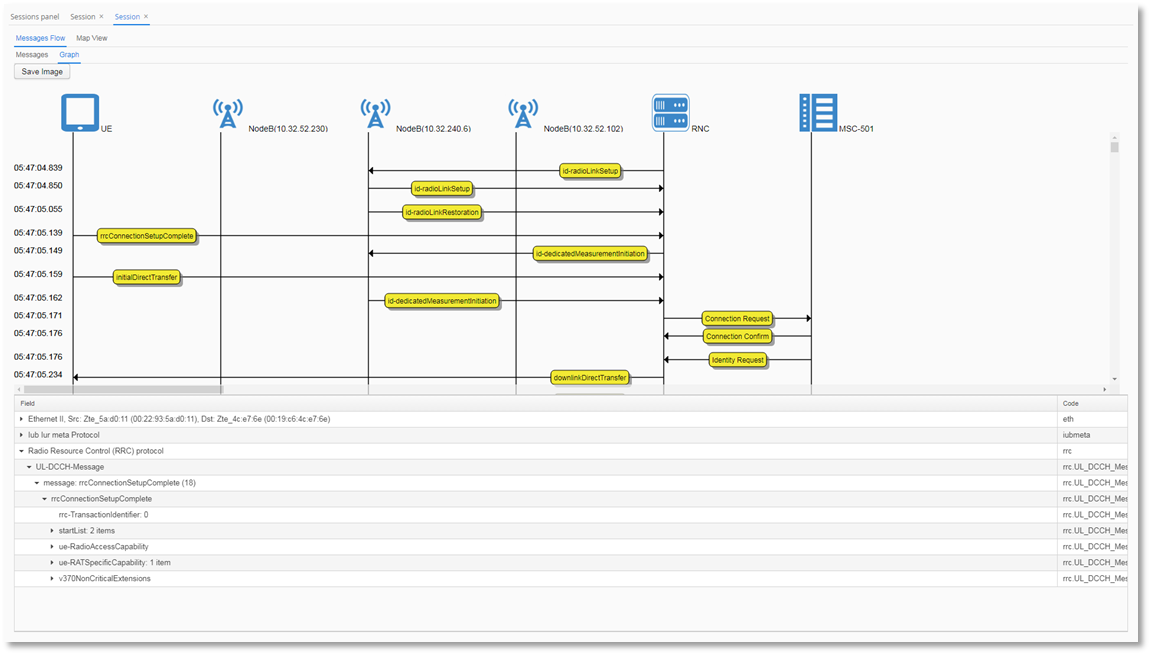 ---
Traffic Analysis
Visualise traffic metrics (volume, bytes/packets sent, etc.) over time
Shows traffic distribution per nodes
Optionally, displays also service/protocol distribution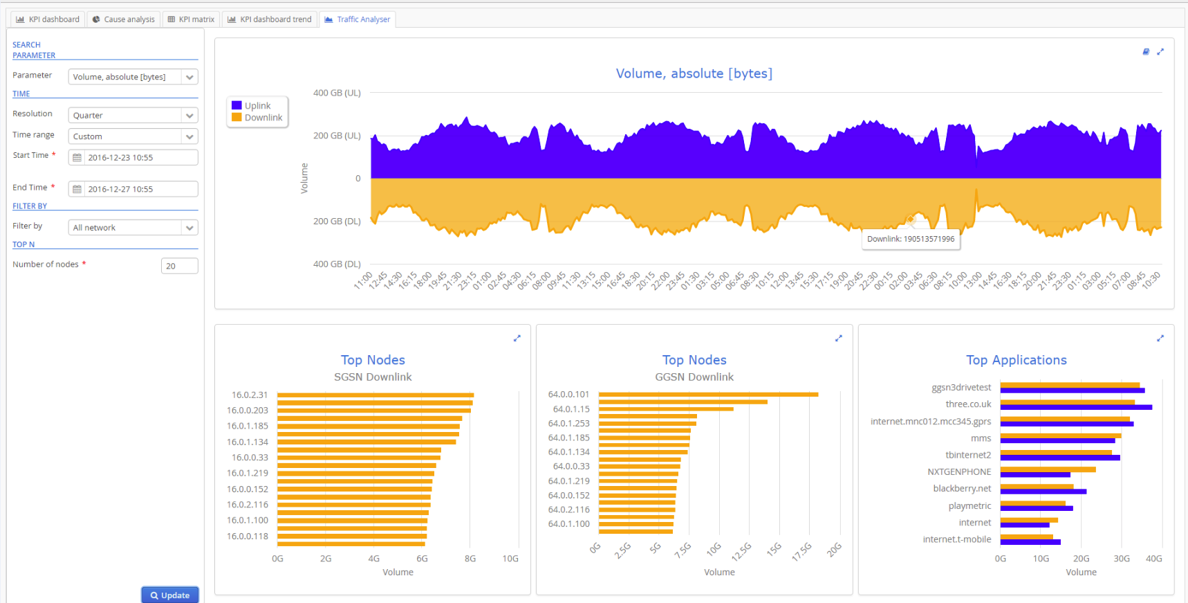 ---
Cell analysis
3-dimensional graphs illustrates correlation between specific measurements reported in MR messages for the selected cell and time.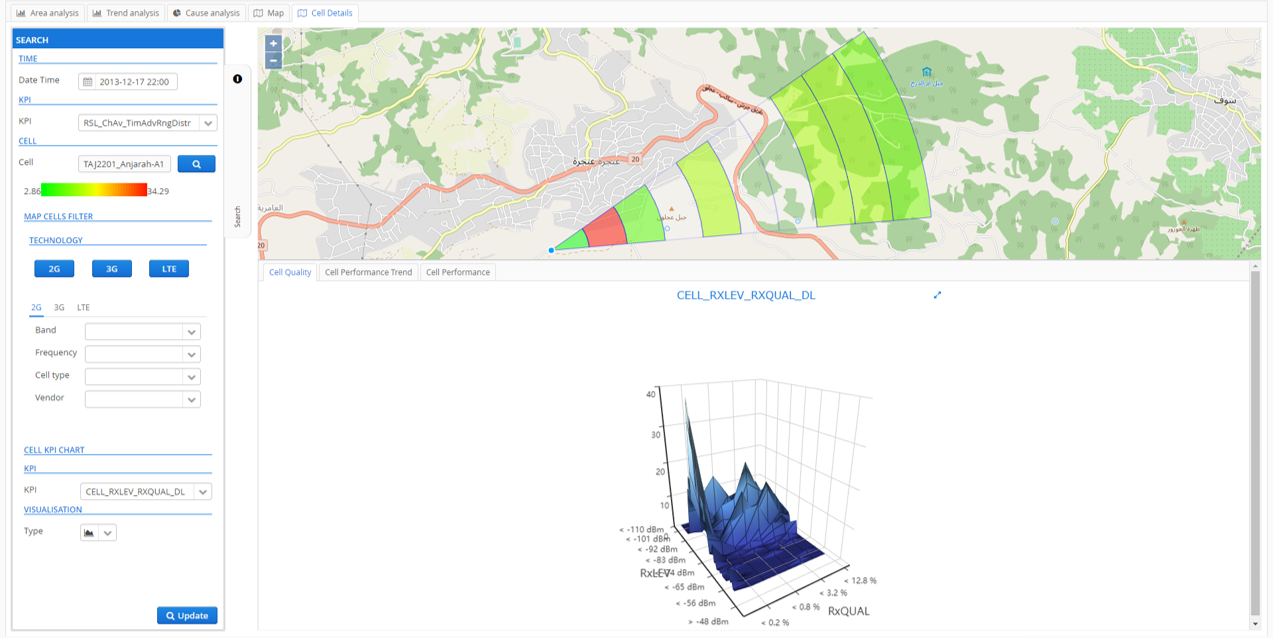 ---

Head Office
Wołodyjowski 46b
02-724 Warszawa
POLAND
Contact Details
+48 22 424 70 01
netscan@netscan.pl